Loyd's Sponsors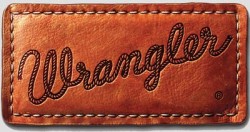 Wrangler
Wrangler is proud to support the Western tradition. Since 1947, Wrangler has been the name across jean pockets, shirt collars, chute gates and the colorful attire of legendary bullfighters like Loyd Ketchum. With the finest in Western apparel and with the utmost respect for the heart, courage and camaraderie it takes to live the rodeo lifestyle, Wrangler is honored to be a part of it all.
Website: www.wrangler.com
NAPA
If you depend on your vehicle, it's important to have parts and service you can depend on to keep it running right. Here's why your NAPA AutoCare Center installs NAPA-brand parts, and what makes them an excellent value: over 80 years of dependability. NAPA has been the recognized quality leader in the auto parts and repair business for decades.
Website: www.napaonline.com